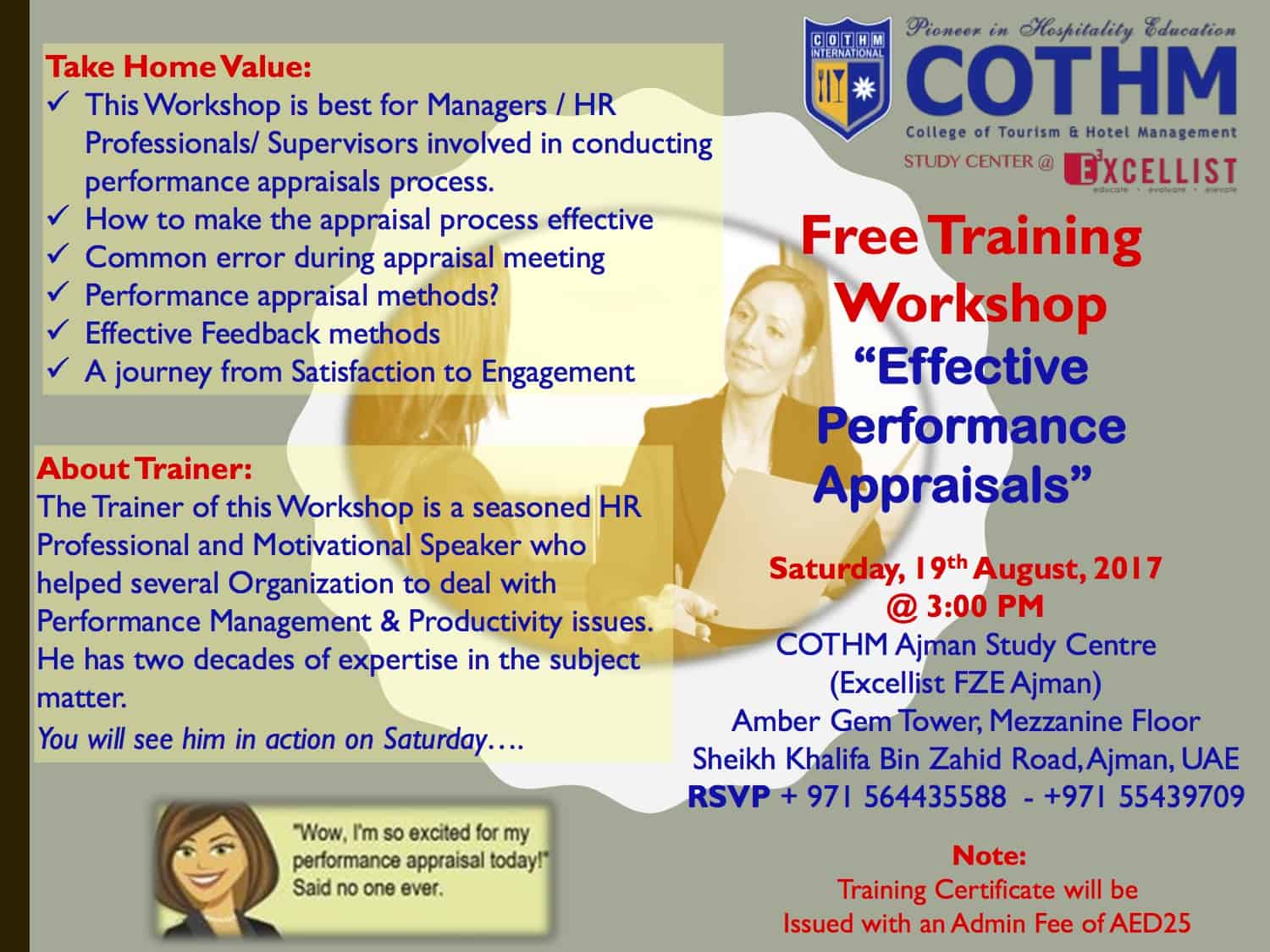 August 15, 2017
Free Training Workshop | PERFORMANCE APPRAISALS
"Employees Performance Appraisals process is as important as the Recruitment Process.  A strong Performance Appraisal system can build up a strong team.  On the other hand, if it is poorly handled, it can drastically lower employee morale, productivity, performance and loyalty with the Organization".
2-Hours Free Workshop on Performance Management 19th-Aug-2017
Career guidance, counseling, and coaching programs at COTHM aim to help students as well as industry professionals. The programs help students to make more informed and better educational and career choices. The programs help industry professional in knowing their career path to move up their career. If YOU are confused about which Career to choose or how to move up YOUR career then COTHM can guide YOU through the maze of questions to find solutions best suited to your profile ensuring you choose the best Career Path.