Career Counselling & Coaching @ COTHM
Career guidance, counseling, and coaching programs at COTHM aim to help students as well as industry professionals. The programs help students to make more informed and better educational and career choices. The programs help industry professional in knowing their career path to move up their career. If YOU are confused about which Career to choose or how to move up YOUR career then COTHM can guide YOU through the maze of questions to find solutions best suited to your profile ensuring you choose the best Career Path.
Applying for Higher Education is a very big decision because of which it is very important to invest adequate time and effort to make the right decision. COTHM has very experienced professionals with profound industry knowledge, which provides help to identify the professional goals, enabling the student and industry professionals to take a wiser academic decision, and gives Personal Guidance to help choose courses that perfectly fit your Career or Personal Goals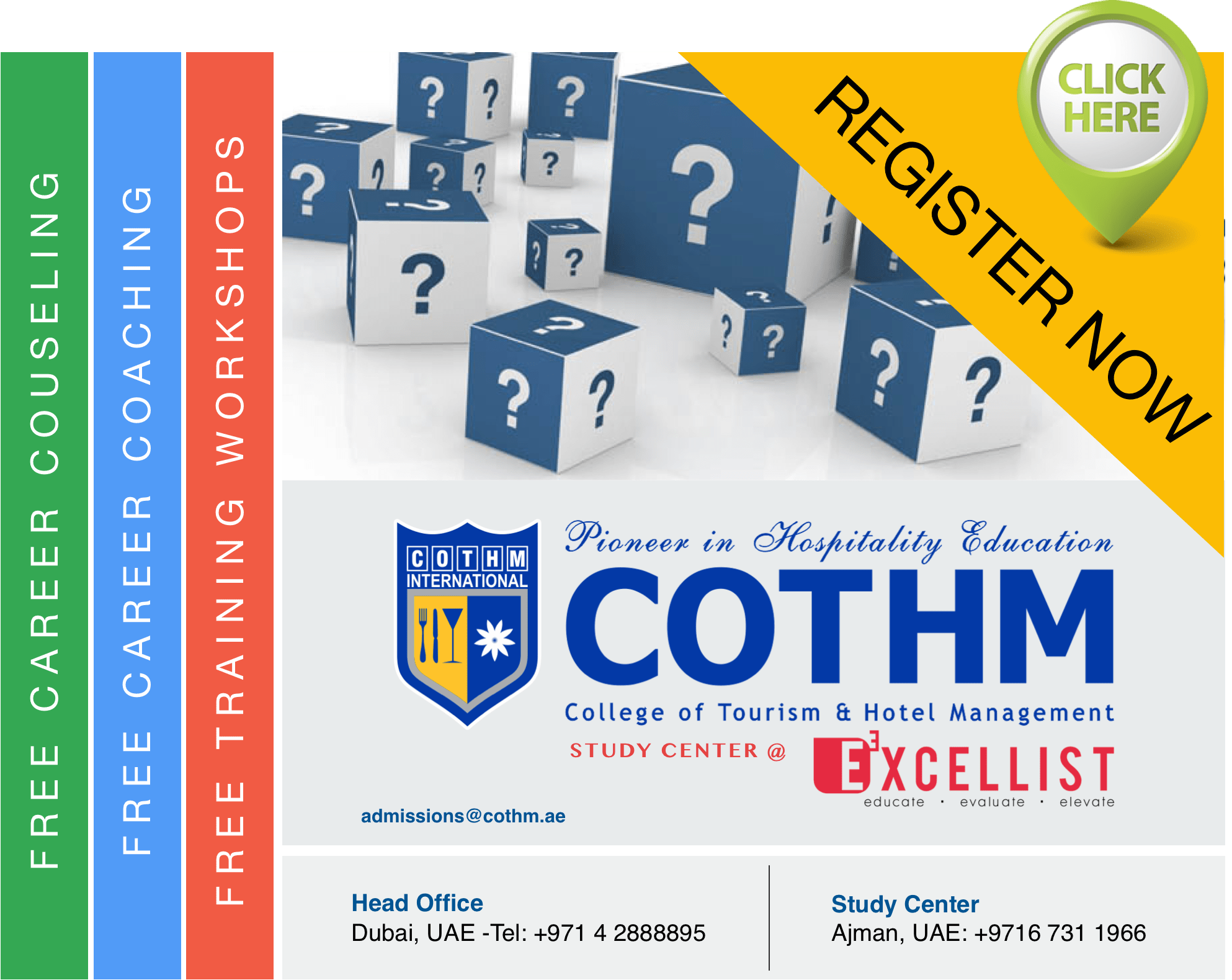 Hospitality Schools
Founded in 2002, the COTHM is the leading International Hotel School. COTHM is committed to upholding standards of excellence in education and training of Hospitality Management, Travel, Tourism & Airline Management, Culinary Arts and Baking & Patisserie. We are in the process of establishing collaborations with local Institutes and universities to offer our globally recognized hospitality courses.
[formidable id=7 title="true" description="true"]