Learning By Doing
COTHM DUBAI holds a progressive network of 16 hotel schools, the College of Tourism & Hotel Management (COTHM)-Pakistan & Dubai. Since our inception in the year 2002, so far we have over 13,000 graduates serving the hospitality industry worldwide, whereas our current enrollment exceeds six (6000) thousand. Dubai campus will be open soon to produce multinational hoteliers.
Beyond the Books
We are committed to produce future hospitality professionals having positive attitude, strong work values and the ability to lead in a multicultural environment in the ever-expanding hospitality industry.
Global Admissions & Scholarships Program
Secure various types of scholarships with global institutions and organizations
Golbal
Admissions & Scholarships Program
About Global Admissions & Scholarships Program (GASP)
This program is designed to support promising students who can contribute to the advancement and globalization of Hospitality education and research. Recipient students will be subsidized for their tuition fees.
Studying Hospitality Management Abroad may be a memorable way to learn about your industry. For the student with a passion for tourism and hotel management, what could be better than getting the opportunity to combine travel with earning valuable undergraduate credits? Choose from a variety of worldwide program options; in-class learning is often combined with excursions so you get the best of seeing your host country from the eyes of a tourist and a scholar.
If you are looking to add some travel to your undergraduate years but you also want to make your time count towards your major, studying abroad is worth considering. See some of the major tourist attractions, but also feel what it is like to experience your host country or countries as a local; a fantastic combination if you plan to work in the hospitality industry.
Why Study Hospitality Abroad
Travel is a core component of the hospitality industry, so it only makes sense to take your own studies in the field overseas. By studying hospitality abroad, you can gain a world-class education while developing cross-cultural experience and communication skills that will lead you to a thriving hospitality career.
Hospitality is an international field, plain and simple. Regardless of your specific profession within the industry, you will likely be interacting with people from all over the world on a daily basis. Studying hospitality abroad is, therefore, the perfect entry-point into the global context of the industry, and there are a ton of great study abroad programs out there that can help customize the exact experience you are looking for. From New York to Paris to Tokyo, the entire world is full of opportunities to study hospitality abroad!
How Much it Costs?
The service fee packages vary from region to region, please contact our international office for more details or send us an email at info@cothm.ae
Globally
Recognized
The education programs of COTHM are accredited by top-ranking British, European and American awarding bodies for Gold Standard Hospitality, Travel, Tourism, and Culinary Arts education and training.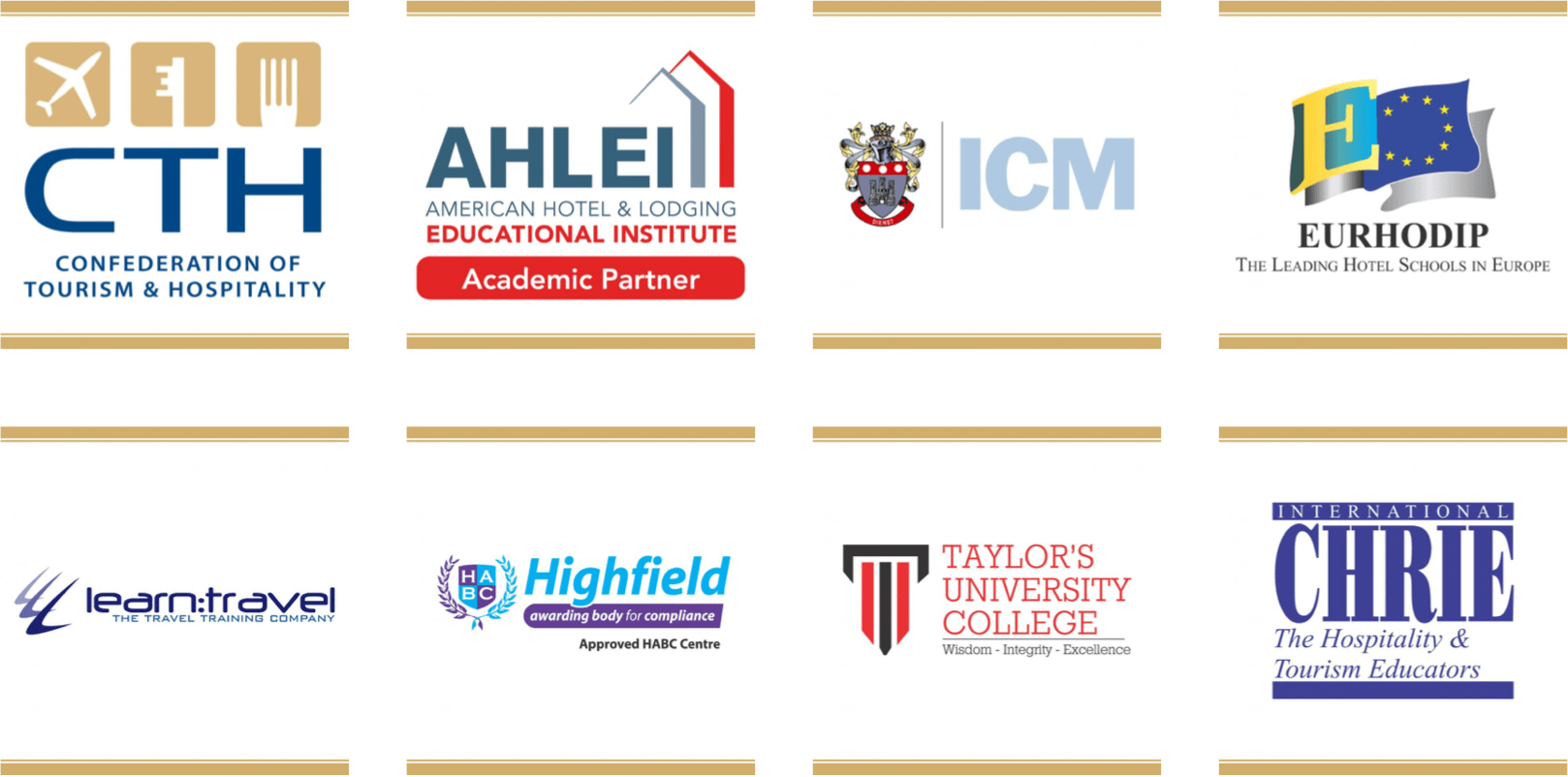 Get In Touch
REQUEST A FREE CONSULTATION
We would like to hear from you. Please send us a message by filling out the form and we will get back with you shortly.
Location: M-59, The Curve Building, Sheikh Zayed Rd, Dubai, P.O. Box: 26967, UAE. 
Telephone: +971 4 2888895
Email: info@cothm.ae
School Hours: Saturday - Thursday: 8 am - 6:30 pm