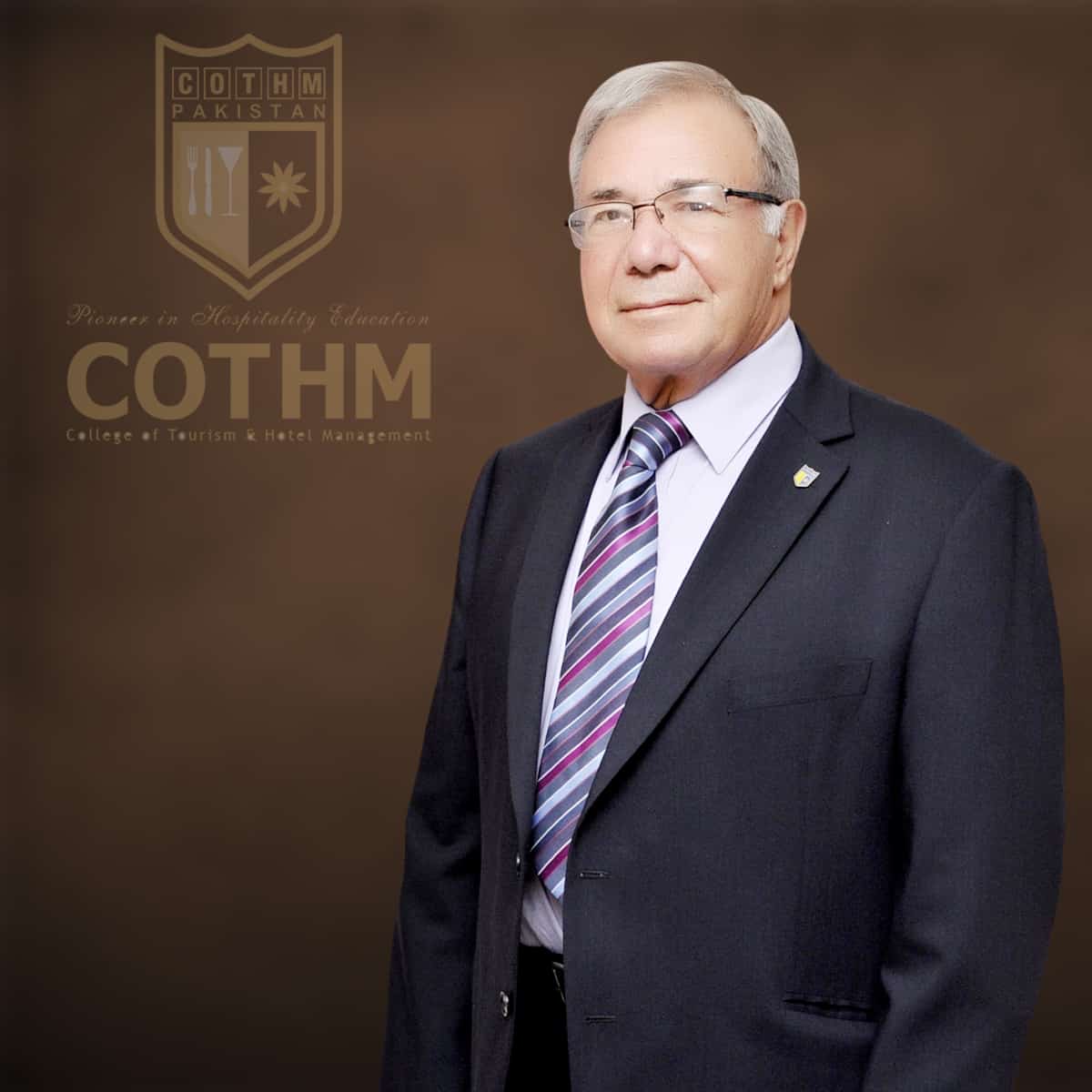 Honorary President
COTHM Pakistan & Dubai
Antonis Charalambides
I am immensely delighted to share with my international community of hospitality travel and tourism industry that COTHM has expanded its boundaries of services and operations to the Middle Eastern Region by setting up the COTHM Dubai Office. Over the last decade, COTHM has substantially diversified its role as a hotel school. It is meant to extend outreach of its services to the international hospitality, travel and tourism industry in terms of fulfilling the ever-increasing human resource needs of the industry. To achieve this objective, we have a vision to excel in developing the human resource which precisely meets the requirements and expectations of the industry globally.
With the expansion and growth of the industry, the challenge to meet the increasing demand of qualified and competent human resource is also becoming greater day by day. We are absolutely committed to responding to the modern day needs of the hospitality industry in letter and spirit.
Get In Touch
We would like to hear from you. Please send us a message by filling out the form and we will get back with you shortly.
Location: M-59, The Curve Building, Sheikh Zayed Rd, Dubai, P.O. Box: 26967, UAE. 
Telephone: +971 4 2888895
Email: info@cothm.ae
School Hours: Saturday - Thursday: 8 am - 6:30 pm