GLOBAL HOSPITALITY MANAGER DEVELOPMENT PROGRAM
Learn How to become an Effective Manager
Learn How Your Managerial Skills Impact Hotel's Revenue, Save Costs & Build Brand Equity
Learn How to Master top 10 Competencies of Successful Hospitality Managers
SUCCESSFULLY MANAGING PEOPLE
This 3-Days program combines PROVEN-BY-PRACTICE
methods with new INSIGHTS & IDEAS that will grow your
management skills & is a MUST for supervisor,
first line managers, unit heads, department
managers, individuals with management responsibilities
A PLAYFUL SKILL DEVELOPMENT PROGRAM
7 TOP REASONS TO SIGN UP
Motivate every member of your team even if they are very different.
Resolve conflict more effectively in a wide variety of situations.
Adjust your management and personal style to the needs of different situations.
Get more done by using the best delegation techniques for each situation.
Develop a winning people centric culture in your organization.
Turn difficult people and poor performers into team players.
Win the cooperation and trust from people in your organization.
Increase your confidence, leadership skills, personal & professional satisfaction in your job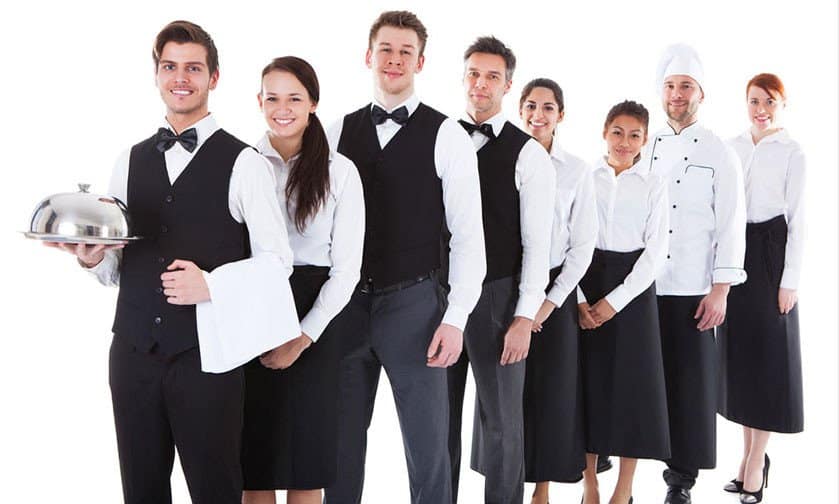 Why attend this program?
Are you a Manager with 1-5 years of experience? 

How do you manage in a global context with multicultural & multigenerational teams?

Does your success depends on how effective you manage your people and team?
Managing a team can be difficult and challenging. Get all the skills you need to become a great people manager in just 3 days. Develop a high-performance team that is motivated and committed with the company goals. Learn to promote a culture of accountability and cooperation within your team, get the skills to delegate and manage conflict effectively, and align your whole team around a common vision to achieve your objectives and those of your company.
What are the key skills you need to become a great manager?
How do you create a real team spirit and get your people working together?
How do you delegate and motivate your team and create a culture of accountability?
How do you get the most out of everyone?
How do you align the whole team in one direction to achieve your objectives?
Are you ready to develop a high-performance team and get more done?
Do you want to learn how to resolve team conflict and get more from your team by adapting your management style to every situation
Who should attend?
If you are a New or Evolving Manager with 1 to 5 years of experience, and whose success depends on managing people successfully through clear communication, a cooperative attitude and commitment to shared goals, this program is for you. Some of the management positions that usually attend to this managerial excellence program are:
 

Supervisors

First Line Managers
Team Leads
Business Unit Managers
Head of Sections
Individual with management responsibilities
Your immediate takeaways
Resolve team conflict using emotional intelligence
Listen to people in order to influence them
Help your direct reports to stay motivated
Take on increasingly challenging responsibilities
Inspire your team mates with 1-1 coaching
This program combines proven-by-practice methods with new insights and ideas that will grow your management skills. You will gain a wider perspective of management practice through breakout sessions, business simulated games, exercises, and case applications.
The program is ideal for new managers who want to get quickly up and running in their roles.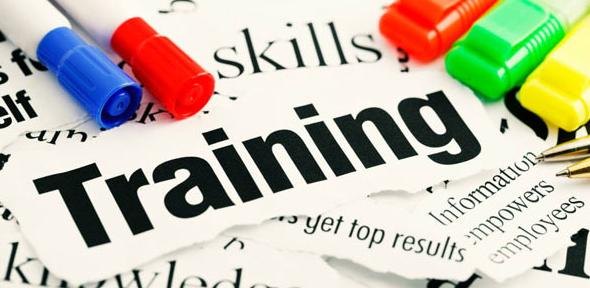 How will you benefit?
After participating in this program, you will grow your people management skills and competencies and be able to:
Motivate every member of your team—even if they are very different
Build and manage a cohesive high-performing team in a global context
Adjust your management and personal style to the needs of different situations
Resolve conflict more effectively in a wide variety of situations
Get more done by using the best delegation techniques for each situation
Turn difficult people and poor performers into team players
Win the cooperation and trust from people in your organization
Increase your confidence, leadership skills, personal & professional satisfaction in your job
Use positive and corrective feedback to turn problem employees around
Clarify the competencies needed in the team and relative to the strategic business context
Recruit best-fit candidates and better manage the needs of your team during team's life cycle
Conduct performance reviews confidently and effectively to fix & redirect low performance
Adapt your people management appraoch to leverage the cultural diversity of your team
Manage performance, motivation, reward & show your team you do care about their career
Coach, give & receive feedback professionally & ensure everyone supports your business goals
During the program you will:
Network and learn from a diverse group of peers from different functions, industries and cultures
Develop a personal action plan to implement back at work
Learn and practise your people management skills using case studies
Use real examples and role plays over 3 interactive days
Boost your creativity using games during the program
Develop problem solving skills during business simulated case studies
"Coming together is a beginning,

Keeping together is progress &

Working together is success."

-Henry Ford
What will you learn & practice?
Successfully Managing People is a 3 days hands-on training program, highly interactive with exercises and role plays. The program methodology and topics of discussion are stated below:
Learning Methodology Covers:
GHMP Framework Introduction
Experience Management Essentials
Guest Centric Empathy & Compassion
Strategic Vision Development
Guest Centric Design Thinking
Guest Centric Teamwork
Guest Centric Leadership
Guest Centric Culture
Guest Centric Services
Guest Centric Analytics
Learning Toolbox Includes:
GHMP Self-Assessment
GHMP Vision Statement Canvas
GHMP Strategy Canvas
GHMP Team Charter Canvas
GHMP Storytelling Canvas
GHMP Value Proposition Canvas
Guest Persona Canvas
Empathy & Compassion Map
Guest Experience Journey Mapping
GHMP Learning Merchandise:
Participant Workbook
HospitalityPlus Magazine
GHMP Self Assessment
RSI, PSI, PEI assessments + debrief
eCOTHM GPDP Portal Access
Program Outline:
Changing Roles of Leaders & Managers in Hospitality

Traditional Management Roles

Current & Future Management Roles

Customer Services Mindset

What, Why & How

Strategic Customer Service

Quest for Quality

Developing & Managing Customer Experience

What Why & How

WoW Experience

Journey Map Approach

Happy Staff is the Key To Success

Communication

Relationship Building

Empathy & Compassion

Social & Emotional Well-being

Motivation & Trust Building

Empowering Staff

Stress Management

Working Under Pressure

Coaching & Mentoring

Decision Making & Problem Solving

Managing Team Productivity

Controlling Labor Costs

How to be a People's Manager

Building A Winning Team Culture

Managing Team Performance

Managing Time & Resources

Selecting & Developing Right People

Managing Conflict & Discipline

Ethical Managerial Practices

Diversity & Culture Awareness

Managing Change

Emotionally & Socially Intelligent Manager

Using Social & Emotional Intelligence for Self

Using Social & Emotional Intelligence at Work

Technology Savvy Manager

Handling Tech Savvy Guests

Technology Enabled Team Work

Professional Development

Own Your Development

Plan Your Development

Action Plan
Your Course Facilitator
Muhammad Fahd Khan
Director of Hospitality Consulting & Talent Management COTHM Dubai.
Certified Professional Trainer, Writer, Speaker & Psychometric Assessor
QUALIFICATIONS & CERTIFICATIONS
Masters in Management
CHRDP –Certified Human Resource Development Professional
CPTP –Certified Psychometric Test Professional
CPCD –Certified Performance and Competency Developer
CPHRC –Certified Human Resources & Compensation Professional
CIC –Certified Psychometric Assessor
Fahd has around 20 years of operational, management, training & consulting experience and has served in multinational companies in various capacities in the industries including manufacturing, textile, construction, hospitality, pharmaceutical, information technology, software development, consulting, business process outsourcing, audit & financial advisory.
His expertise includes people strategy design & development, capacity building & mindset development, talent assessment, creative presentation & information communication and writing.
Fahd philosophy of human development evolved from his association with corporate entities and having trained and delivered several programs across the region. As he reflects on his beliefs regarding learning & development and find that his purpose as a trainer, employability skills coach and facilitator is threefold:
to ignite the passion for continuous learning
to promote purposeful learning
to provide a strong foundation for lifelong learning
Fahd is currently focusing on providing strategic employee experience management and managerial excellence and capacity building of emerging managers & leaders. He delivers keynote speeches and conduct knowledge bootcamps on experience management & leadership topics.
Fahd's consulting services focuses Purposeful Strategy Design, Meaningful Life & Workplace, Compelling Vision Development, Organization Culture Development, Employee Mindset Development & Engagement and overall Experience Management Evolution.
Fahd's Articles Published in following notable international publications:
The Gulf News
Hospitality Plus Magazine
Oil and Gas Review Middle East
The Voice Magazine
Manager Today Magazine
The Pakistan Accountant
Globally
Recognized
The education programs of COTHM are accredited by top-ranking British, European and American awarding bodies for Gold Standard Hospitality, Travel, Tourism, and Culinary Arts education and training.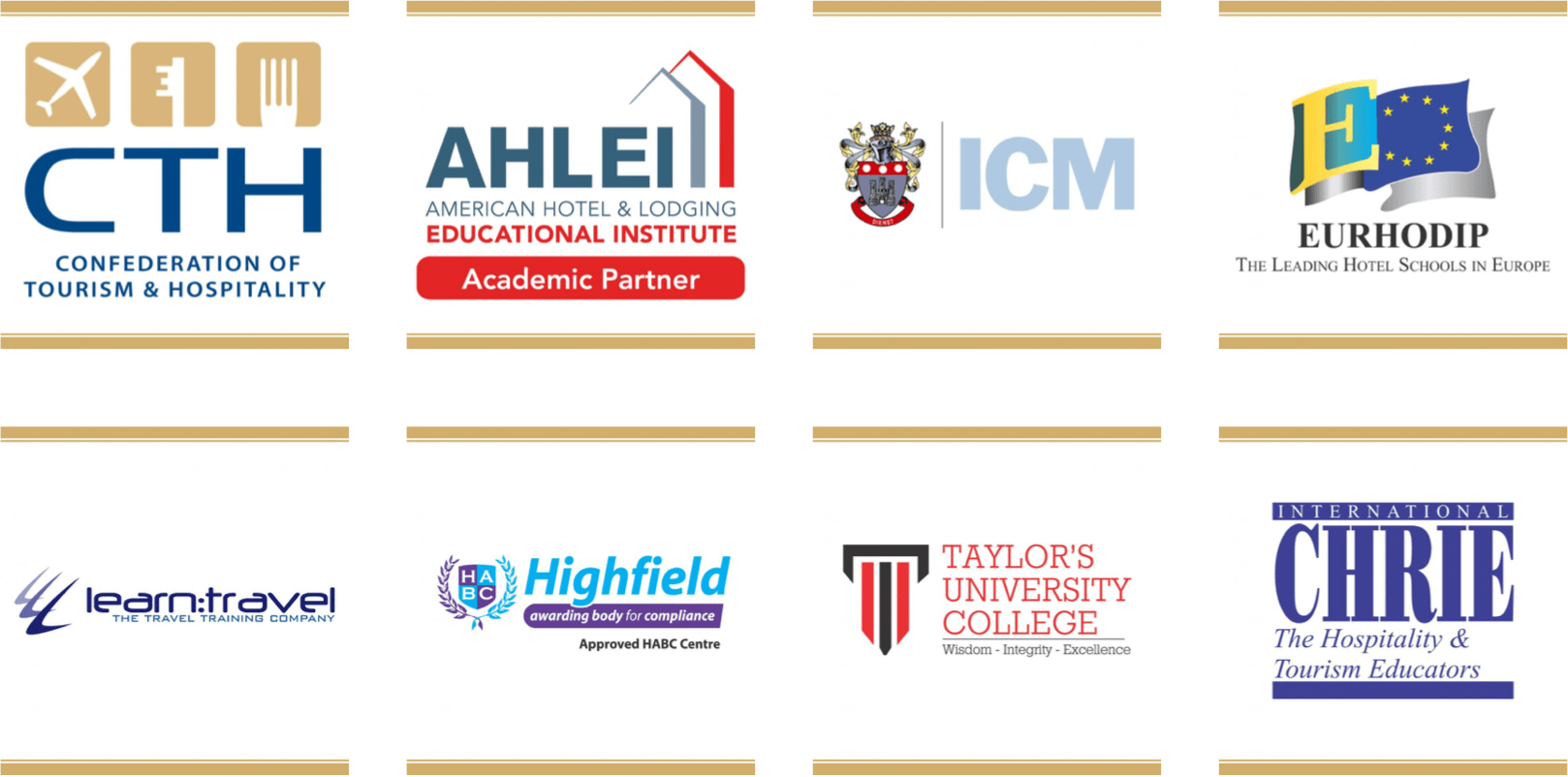 Get In Touch
We would like to hear from you. Please send us a message by filling out the form and we will get back with you shortly.
Location: M-59, The Curve Building, Sheikh Zayed Rd, Dubai, P.O. Box: 26967, UAE. 
Telephone: +971 4 2888895
Email: info@cothm.ae
School Hours: Saturday - Thursday: 8 am - 6:30 pm